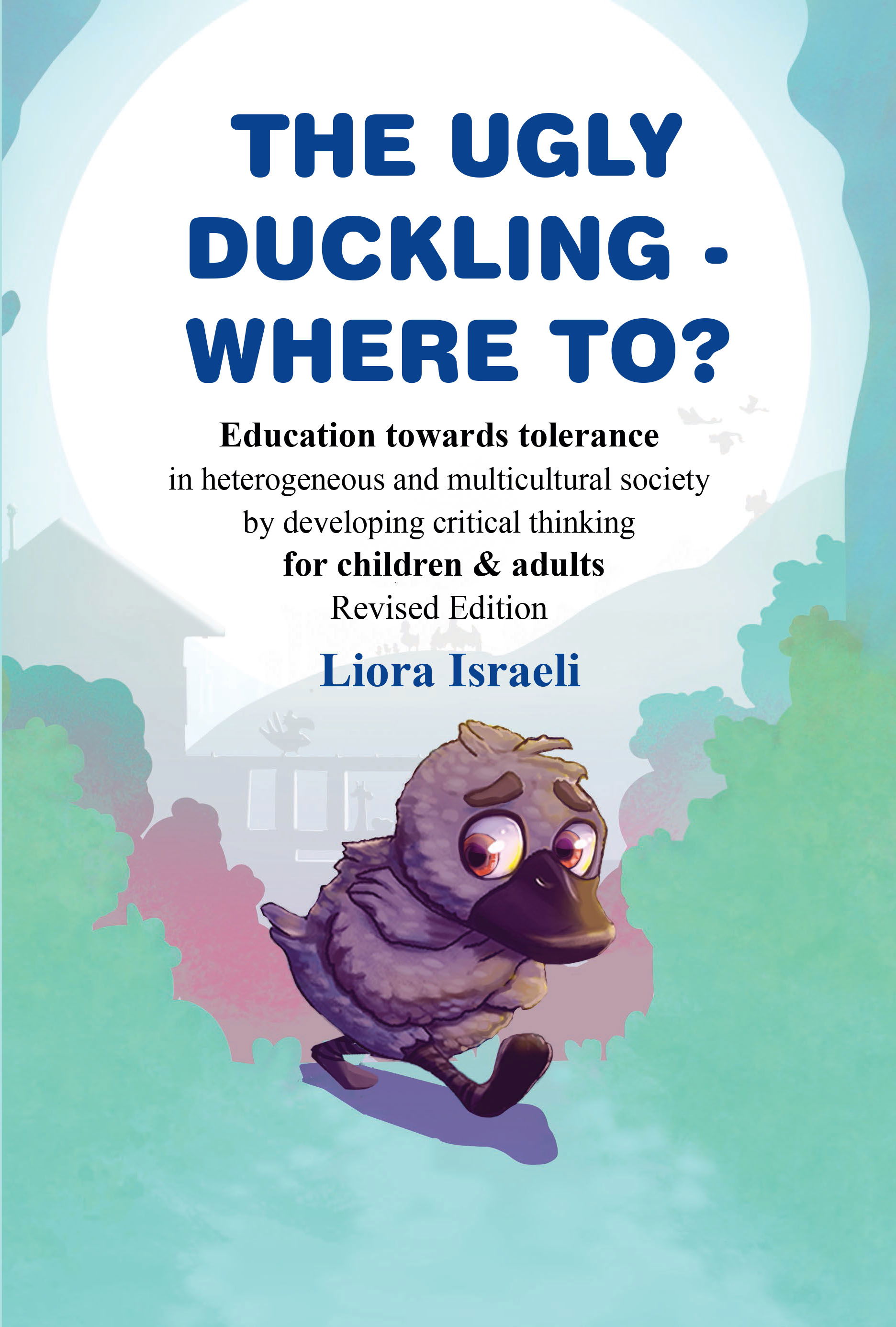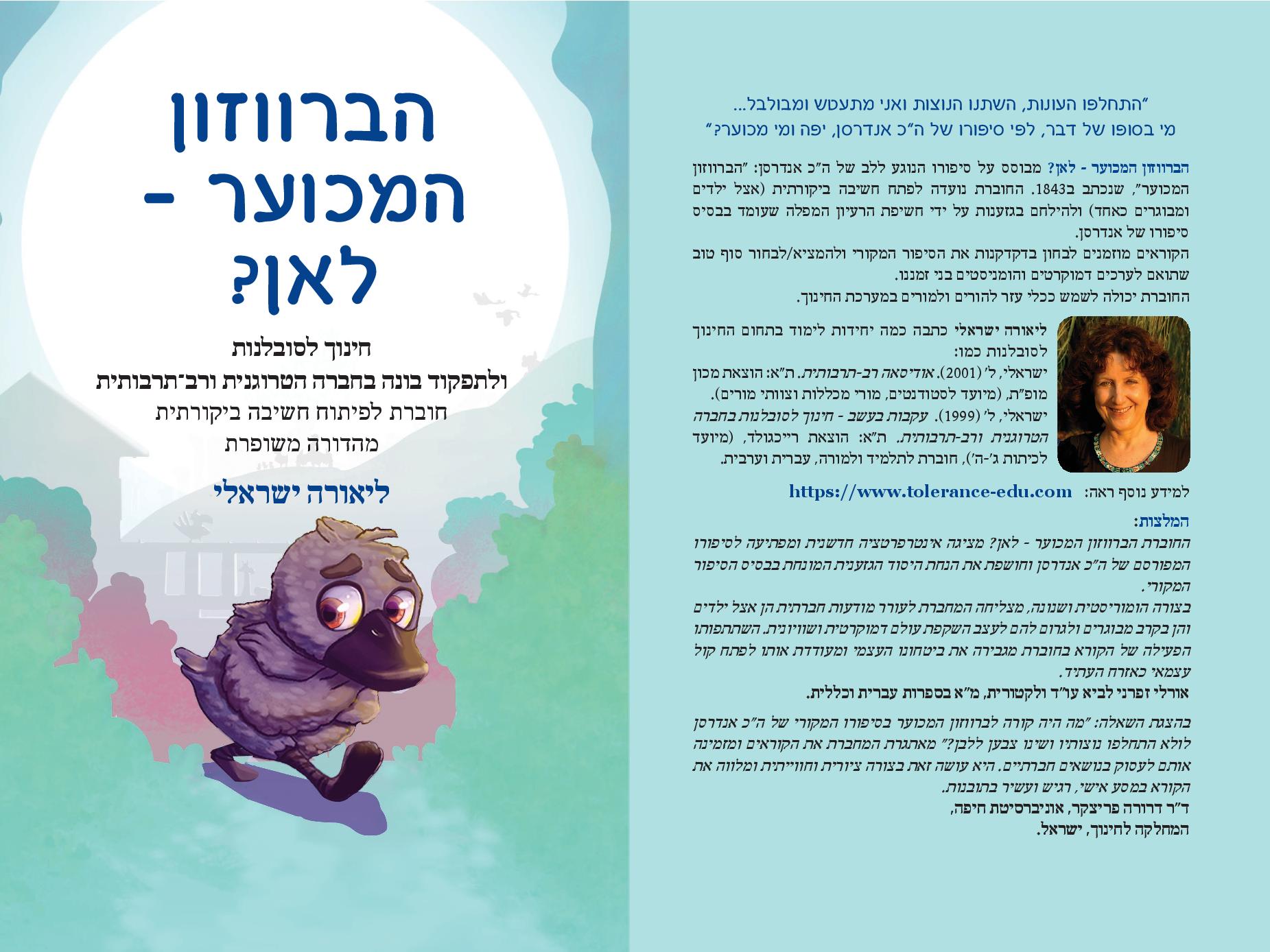 The Ugly Duckling – Where to? presents its readers with the question: "what would have happened to the UGLY DUCKLING, if his features had not changed to white?"
The interactive book is based on H. C. Andersen most popular tale: "The Ugly Duckling", which was written in 1843. It aims at developing critical thinking among its readers (young and adults) and at fighting racism by revealing the discriminatory basic concept that stands behind Andersen's most touching story.
The readers are invited to examine carefully the original story and to invent/choose a happy ending that is consistent with democratic and humanist values.
The book is meant to serve as a tool for both parents and educators in education towards tolerance
The printed edition as well as a digital one of the: The Ugly Duckling - Where to? is available in Amazon: https://www.amazon.com/dp/1089985479
https://www.amazon.com/-/e/B081D332RF ?החוברת ראתה אור בעברית וניתן לרכשה באתר אמזון תחת השם: הברווזון המכוער - לאן
he article: "The Other" - a threat or a resource? Polar interpretations of two children's stories: 'The ugly duckling' by H. C. Andersen and 'Raspberry Juice' by H. Shenhav by Liora Israeli, was published in Journal of Peace Education in, vol. 8, No. 1, April 2011, p.1-17 ; publisher: Routledge, Taylor & Francis Group ISSN 1740-0201, can be found in the following address:
URL: http://dx.doi.org/10.1080/17400201.2011.553374
a link to the Journal.pdf
You are kindly invited to scroll down and to watch a colored diagrammatic presentation of the two stories analyzed in the article: